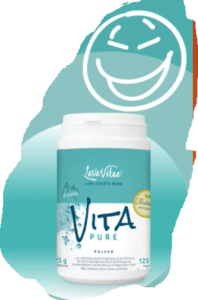 Vita Pure
Due to the constantly increasing environmental pollution, more and more pollutants are accumulating in the human organism. Vita Pure binds these pollutants already in the gastrointestinal tract, even before they can damage the body. This preventive effect has been impressively confirmed by studies. At the same time, Vita Pure releases valuable minerals and trace elements to the organism.
- binds a variety of pollutants and excretes them reliably
- regenerates and protects the intestinal wall barrier
- relieves the detoxification organs liver and kidney
- donates over 30 different minerals and trace elements
For MORE vitality, health and well-being.
Shop/Products:
https://winkler.lvpartner.com/shop
Netcoo-2022-08.pdf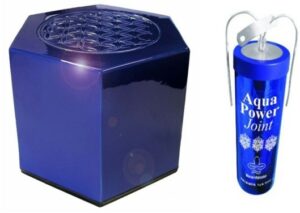 Room harmonization and water revitalization
ACTION UNTIL REVOKED!
Due to the good cooperation with the company APJ you get a discount of 20% on most products. You only need to give my name, Peter Winkler.
I played a major role in the development of the Vitat Tronic (room harmonization device).
Today, one often encounters considerable levels of irritation that are shaped or co-influenced by technical radiation. This combination effect aggravates the effect of the old known natural irritant zones (earth rays/water veins) and in some cases makes electromagnetic fields even more unpleasant for humans.
The resonance frequencies generated by the Vita Tronic® device have been proven to create more balanced field conditions. In this way, the negative effect of electromagnetic fields is reduced.
See expert opinion in the homepage of www.aquapower.at
Contact:

Ms. Andrea Fruhmann

+43 3134 35900

www.aquapower.at

mail@aquapower.at
"IIREC" Institute/Graz
Physical measurements under the direction of Dr. rer. nat. Walter Medinger
Summary - Expert opinion IIREC Institute
Expert opinion_abstract IIREC Institute.pdf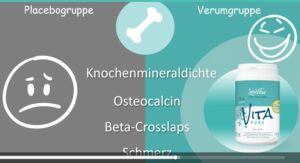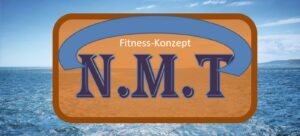 For assistance in achieving physical or energetic balance, by means of various methods. (see WKO method catalog)
Conversation analysis: Your initial consultation for 45min. I offer until revoked online via Zoom meeting free of charge. Here is the first conversation analysis according to a questionnaire, What are you aware that you want to change in your life.
Facial body analysis: online via zoom meeting, if you are not in work-life balance, you can see it very well in the tensions.
Biofeedback: This is done by the trained team partner (therapist). Only possible by appointment.
Bioimpedance analysis: Only possible by appointment.
n.m.t. consulting: Nutrition, Movement, Thinking. Also possible online with an appointment.
Follow-up of the LavaVitae partners: This is actually my main task, since many uncertainties come up and many people are talked out of fitness.
Here we show you, for example, that zeolite is not just zeolite, but Vita-Pure has a unique position on the market.
We will guide you through the CAMPUS via the LavaVitae homepage.
That makes everything serious, and people are grateful when you show them facts.
Take advantage of this opportunity, success can only come if you are willing to change a little in your life.
Many people are looking for solutions, we will show you how.
"Health is not everything, but without health, everything is nothing."
(Arthur Schopenhauer)
My task is to help people who understand this philosophy with my 30 - year experience. This knowledge is not in any book, but is summarized in a personal, private textbook of successes in the BnR Vital Academy.
MY MISSION:
Everyone should get the chance to learn how to avoid industrial diseases with a very high probability (source Dr. Ilse Triebnig).
n.m.t (Nutrition, Movement, Thinking), - developed from my own experience, in the context of medicine, is the key to success. It is true that one receives an incredible amount of criticism here, because the benefits of the disease and manipulation are in the foreground.
But the people who were helped became friends, - that nourishes the soul!
The trust of our customers is important to us. Therefore, only natural products are recommended. We always acquire the current KNOWLEDGE.
Help you let go of old habits.
Give you the optimal aftercare. So you will always be informed about all the news.
I draw all my statements from sources and experience.
For request for the training model or free information please contact Bianca Winkler:
Tel: +43 676 5248994